Costa Book Awards announces the authors shortlisted in this year's Awards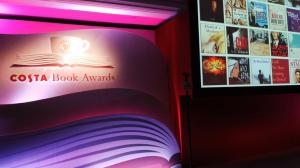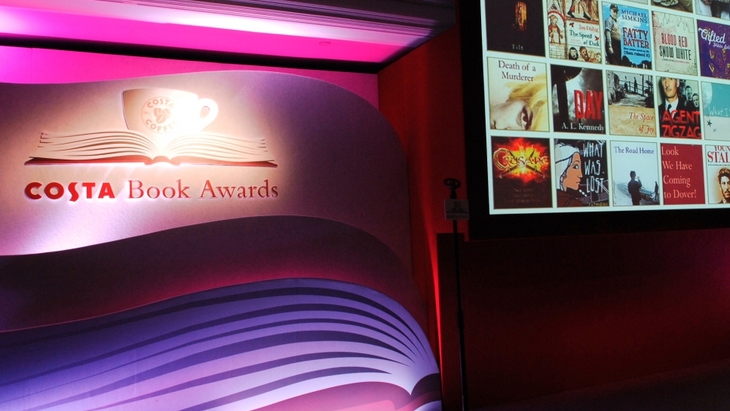 19.30PM, TUESDAY, 20th NOVEMBER 2012:  The shortlists for the 2012 Costa Book Awards are announced today.
The Costa Book Awards recognise the most enjoyable books in five categories – First Novel, Novel, Biography, Poetry and Children's Book – published in the last year by writers based in the UK and Ireland.
Originally established in 1971 by Whitbread Plc, Costa announced its takeover of the sponsorship of the UK's most prestigious book prize in 2006.
This year's Costa Book Awards attracted 550 entries. Judges on this year's panels (three per category) include author and comedian Mark Watson; authors Matt Whyman and Wendy Holden; actress and broadcaster Janet Ellis and poet Daljit Nagra.
Winners in the five categories, who each receive £5,000, will be announced on Thursday 3rd January 2013.  The overall winner of the Costa Book of the Year 2012 will receive £30,000 and will be selected and announced at the Costa Book Awards ceremony in central London on Tuesday 29th January 2013.
www.costabookawards.com
2012 COSTA BOOK AWARDS SHORTLIST
Hilary Mantel – shortlisted for the 2012 Costa Novel Award for 'Bring up the Bodies'
Stephen May – shortlisted for the 2012 Costa Novel Award for 'Life! Death! Prizes!
James Meek – shortlisted for the 2012 Costa Novel Award for 'The Heart Broke In'
Joff Winterhart – shortlisted for the 2012 Costa Novel Award for 'Days of the Bagnold Summer'
J.W. Ironmonger – shortlisted for the 2012 Costa First Novel Award for 'The Notable Brain of Maximilian Ponder'
Jess Richards – shortlisted for the 2012 Costa First Novel Award for 'Snake Ropes'
Francesca Segal – shortlisted for the 2012 Costa First Novel Award for 'The Innocents'
Benjamin Wood – shortlisted for the 2012 Costa First Novel Award for 'The Bellwether Revivals'
Artemis Cooper – shortlisted for the 2012 Costa Biography Award for 'Patrick Leigh-Fermor: An Adventure'
Selina Guinness – shortlisted for the 2012 Costa Biography Award for 'The Crocodile by the Door: The Story of a House, a Farm and a Family'
Kate Hubbard – shortlisted for the 2012 Costa Biography Award for 'Serving Victoria: Life in a Royal Household'
Mary Talbot and Bryan Talbot – shortlisted for the 2012 Costa Biography Award for 'Dotter of Her Father's Eyes'
Sean Borodale – shortlisted for the 2012 Costa Poetry Award for 'Bees Journal'
Julia Copus – shortlisted for the 2012 Costa Poetry Award for 'The World's Two Smallest Humans'
Selima Hill – shortlisted for the 2012 Costa Poetry Award for 'People Who Like Meatballs'
Kathleen Jamie – shortlisted for the 2012 Costa Poetry Award for 'The Overhaul'
Sally Gardner – shortlisted for the 2012 Costa Children's Book Award for 'Maggot Moon'
Diana Hendry – shortlisted for the 2012 Costa Children's Book Award for 'The Seeing'
Hayley Long – shortlisted for the 2012 Costa Children's Book Award for 'What's Up with Jody Barton?'
Dave Shelton – shortlisted for the 2012 Costa Children's Book Award for 'A Boy and a Bear in a Boat'