Hilary Mantel announced as the 2012 Costa Book of the Year.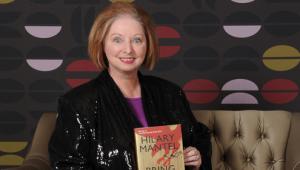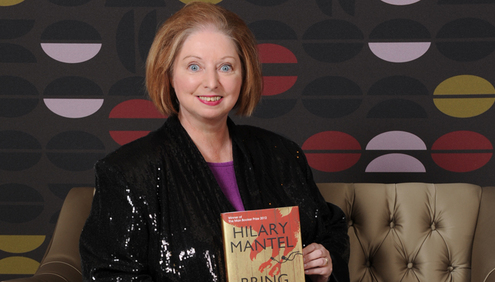 TUESDAY, 29th JANUARY 2013 – South West author Hilary Mantel has been announced as the winner of the 2012 Costa Book of the Year for her book 'Bring up the Bodies'.
The Costa Book Awards have the single aim of celebrating the most enjoyable books of the year by writers based in the UK and Ireland.
Hilary Mantel and her novel Bring up the Bodies, beat debut writer Francesca Segal for The Innocents, Mary and Bryan Talbot for their graphic memoir, Dotter of Her Father's Eyes, poet Kathleen Jamie for The Overhaul and children's author Sally Gardner for Maggot Moon, to win the overall prize and a cheque for £30,000.
The overall winner was announced at an awards ceremony in central London on Tuesday 29th January 2013.
The winning author was decided by a judging panel including Jenny Agutter, Katie Derham, Mark Watson, Sophie Ward, Wendy Holden, D.J. Taylor, Daljit Nagra and Marcus Sedgwick. The panel was chaired by writer, journalist and broadcaster Dame Jenni Murray.
BIOGRAPHY
Hilary Mantel CBE was born in Derbyshire in 1952 and studied Law at the London School of Economics and Sheffield University. She worked as a social worker before going to live in Botswana for five years and Saudi Arabia for four before returning to Britain in the mid-1980s.
WHAT'S IT ABOUT
The year is 1535 and Thomas Cromwell, Chief Minister to Henry VIII, must work both to please the king and keep the nation safe. Anne Boleyn, for whose sake Henry has broken with Rome and created his own church, has failed to do what she promised: bear a son to secure the Tudor line. As Henry develops a dangerous attraction to Wolf Hall's Jane Seymour, Thomas must negotiate a 'truth' that will satisfy Henry and secure his own career. But neither minister nor king will emerge undamaged from the bloody theatre of Anne's final days.
Her books include Eight Months on Ghazzah Street (1988), Fludd (1989), A Place of Greater Safety (1992), A Change of Climate (1994), Beyond Black (2005), and Wolf Hall (2009), winner of the Man Booker Prize.
Bring up the Bodies won the 2012 Man Booker Prize, making Hilary the only UK author ever to have won it twice. She was awarded a CBE in 2006.
WHAT THE JUDGES SAID: "Quite simply the best novel of the year."