Music superstars LMFAO, COBRA-STARSHIP, LUPE FIASCO and GYM CLASS HEROES to perform in Indianapolis at BACARDÍ Birthday bash hosted by Rolling Stone® magazine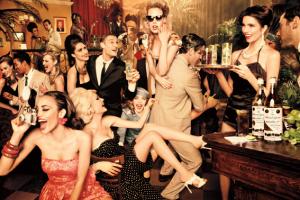 This weekend (4th February) Rolling Stone® magazine will celebrate BACARDÍ'S 150th Anniversary the day before the most anticipated American football game in the U.S, with a "super"  BACARDÍ Bash: 150 Years Rocking the Party.
American rapper Lupe Fiasco and rock bands LMFAO, Cobra Starship and Gym Class Heroes will perform at the BACARDÍ '150 Years Rocking the party' event in what is sure to be one of the biggest BACARDÍ parties of 2012.
Guests can expect a celebration that demonstrates exactly why BACARDÍ has become synonymous with hosting world-renowned parties, with many high-profile attendees and high energy performances. Guests will also be able to sample legendary BACARDÍ rum cocktails, some created more than 100 years ago, that continue to be among the most popular cocktails in the world – including the Original BACARDÍ Cuba Libre, the world's favourite cocktail with more than six million enjoyed every day.