Historic-themed movies are inspired by Hitchcock, Singing in the Rain and Gone with the Wind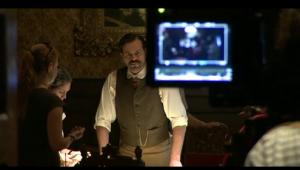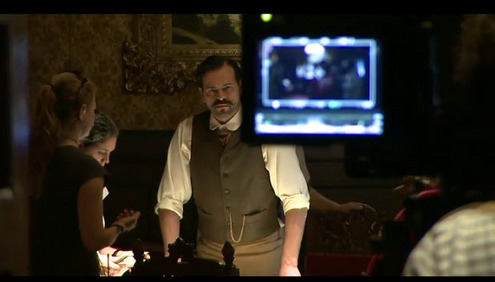 The authentic and enduring spirit of  BACARDÍ® rum is being immortalized through a series of three short films inspired by Hollywood's 'Golden Age.' In the style of some of Tinsletown's greatest movies, these captivating short films celebrate key early moments in the iconic brand's 150 year history.
The feel good spirit of the 1950s musical 'Singing In The Rain' features as the main influence for the first film, focusing on the creation of the tart and refreshing classic cocktail, the original BACARDÍ Daiquirí.
The American Civil War epic 'Gone With The Wind' provides inspiration for the second video, the portrayal of the Bacardí family's involvement in the fight for freedom during Cuba's turbulent political history.
For the third film, BACARDÍ and the Bat, hints of early Hitchcock showcase the iconic story behind the creation of the bat logo.
The films were shot in Mexico, which had an old sugar plantation doubling as the original BACARDÍ distillery. Bacardí film makers recreated the Technicolor style and tone of  Hollywood's 'Golden Age,' by shooting with a modern Arri Alexa HD camera and vintage lenses, followed by some post production.
Heide Cohu, Global Marketing Excellence Director,  Bacardí Global Brands said: "Sourcing period exact props, costumes and even the set location was crucial to creating the finished product.It wasn't these elements alone that shaped the final product. Cameras used in Technicolor contain three dye processing, which gives the tone and colour texture in these movies. It is impossible to recreate this with a modern, high resolution camera. So post production effects were pivotal to creating an antique feel."
This behind the scenes video provides an insight into the creation of the entire series.
Click here to view the series of films www.youtube.com/bacardi Please note this is a series of fictional romanced re-interpretations inspired by true episodes from the rich history of the Bacardi family, company and brand.