Cook Show Off as Tour is Cancelled
     23 Aug 13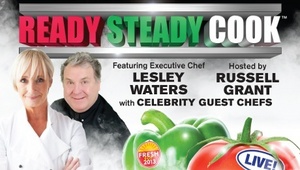 Cook show off as tour is cancelled

The Ready Steady Cook Live! Show scheduled to be staged at Aberdeen's Music Hall in February, starring chefs Nick Nairn and Lesley Waters and celebrity host Russell Grant, has been cancelled after the nationwide tour was called off.

Ready Steady Cook Live Ltd issued the following statement: "The producers of Ready Steady Cook Live are sorry that they will be unable to present the tour at this time.

"They sincerely apologise for the disappointment and inconvenience caused and hope that they will be able to bring the production back to the stage at some time in the future."

Aberdeen Box Office will be contacting all those who have bought tickets for the shows on Tuesday and Wednesday, February 18 and 19, to arrange a refund.