Six-time world champion visits one of Europe's biggest council estates to inspire community to swim in portable pool.
[contentbox headline="Deprived Children Taught to Swim for Free!" type="normal"]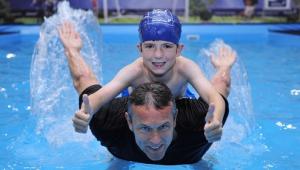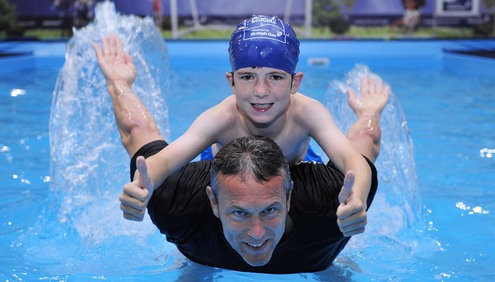 Hull children, from one of the most deprived areas in the country, are being taught to swim for free, in an innovative portable pool which has been built by British Gas Pools 4 Schools at North Bransholme Community Centre.
The facility, which is also open to the wider community in the evenings and at weekends, is getting the official seal of approval today from six-time world champion Mark Foster.  The swimming star will hold a special masterclass for a number of lucky youngsters, who are currently learning to swim at the pool.
North Bransholme, one of the largest council estates in Europe, is in the top 5% of the most deprived areas in England.* The temporary pool is providing a huge boost to recreational services in an area which is very much cut off from the rest of the city. It is offering a range of activities including; swimming lessons, aqua fit, family disability swimming, community group sessions, parent and baby classes and casual swimming.
British Gas Pools 4 Schools, in coordination with The Amateur Swimming Association ASA and Speedo, takes a special teaching pool around the country and provides free swimming lessons for children in areas where there is limited access to a swimming pool. In this case it is providing a facility to get the whole community swimming.
One in three children in the UK leaves school without being able to swim, which means that 200,000 kids left primary school this summer without mastering this life-saving skill.
For adults, research has shown that just one 30 minute swimming session per a week can significantly improve health and fitness.
The 12m by 6m pool, which was built by Total Swimming, has been open since 10th November. It will remain on site until 8th February 2013, closing for two weeks over Christmas.[/contentbox]