Introducing The Next
Phase In Skincare…
Intelligent Nutrients

24 Jan 12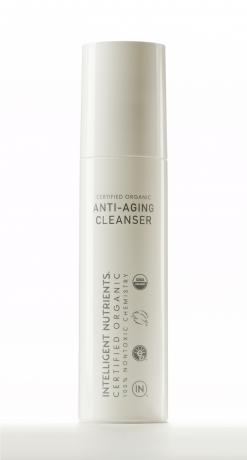 From Horst Rechelbacher, the founder of Aveda comes Intelligent Nutrients, a new 100% certified organic skincare range that is filled with food ingredients so good for you, you could eat them. Much of what we put on our skin gets absorbed in to it and Intelligent Nutrients believe that if it's good enough to go on your body, it should be good enough to go in your mouth.
The skincare collection is enriched with potent antioxidants to help fight free radicals, slow the process of ageing and dramatically improve the appearance of skin.
The hero ingredient in every product is Intellimune Seed Oil complex. The formula helps to improve the skin's immunity so that it can fight off harmful toxins that damage the skin and lead to lines and wrinkles. Intellimune is an intelligent way to improve the skin's immunity and helps skin to look its best from the inside and out.
Every ingredient in the skincare collection is harnessed in an intelligent way to preserve as much goodness as possible. The process starts with thousands of certified organic fruit and vegetable seeds packed with nutritional benefits. The antioxidant-rich seeds are then cold-pressed without chemicals or heat for absolute potency. The result of this is powerful formulas which fight off free radicals and reduce inflammation while protecting cellular activity and growth.