Let the Amber Nectar entertain you!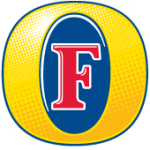 If you're a fan of Vic and Bob then you should be thankful for the old amber nectar; because fosters.co.uk has the pair back in the big-time showbiz the pair do inimitably well with their 'Afternoon Delights'!
If you don't know what this is all about, then have a look at fosters.co.uk and you soon will. And you'll probably keep going back for more and more unless you're one of those strange people who don't like Reeves & Mortimer – in which case; how very dare you (to mix my comedy metaphors for a moment)?
In episode 2 Bob and Vic brought us the "Shakamoto Investigation"; with an investigative reporter taking a close look at a man practicing medicine without licence or qualification to do so. The 'BBC Investigates' reporter 'doorsteps' Mr Shakamoto as he drives up in his car. The faux Doctor then comes under some strong questioning about carrying out a hip replacement operation using a ball-bearing and a penknife; disgraceful! Mr Shakamoto, though, remains unabashed.
Then there's "Charity Peter", the charity collection boy model who is frustrated at his lack of alternative work. And the pair's "free running in the environment" isn't to be missed either. Two lads who are very much "on the street in the urban environment!"
Better still, for my money, is the Fast show 2011 also brought to us courtesy of Fosters. The show has been away from our screen for 11 years now, but is back for a 12-episode online series. The show is brand new with new material but the old favourite characters as written by creators Charlie Higson and Paul Whitehouse.
They're all there; Chanel 9, Ron Manager, Rowley Birkin QC. Swiss Toni and, yes, the eco warrior himself in trilby and beige bomber jacket – Dave Angel. Dave is concerned about fish stocks these days – but gets side-tracked thinking about fried cod, chips, perhaps a pickled onion and  a bottle of pale ale.
"Marvellous" as Ron Manager would say.