Warmth scheme hots up with national award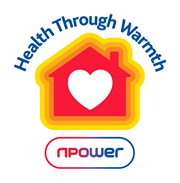 npower Health Through Warmth this week scooped a top accolade at the Energy Institute Awards, which recognise organisations setting new standards of excellence and innovation.npower's Health Through Warmth scheme provides assistance with the funding and installation of heating systems for vulnerable people with long term, cold related illnesses. The scheme received the Community Initiative award, against tough competition, for its work to benefit thousands of vulnerable people, improving their wellbeing and quality of life.
The award also recognised the innovative approach taken by npower Health Through Warmth to expand the scheme across England and Wales, thanks to collaborative working with a wide range of other organisations.
Since 2000, more than 76,000 vulnerable residents have been referred to npower Health Through Warmth for help with heating and insulation. £62million has been levered to help fund the work required, which includes £1.5million from charitable organisations. In addition, £8million has been contributed from the unique npower Health Through Warmth Crisis Fund. Clients do not have to be or become npower customers to receive help from the scheme.
Elaine Midwinter, npower Health Through Warmth manager, comments: "Health Through Warmth delivers both practical and financial assistance to the most vulnerable people in our communities who may otherwise fall through the net. We're delighted that the hard work of the npower team, and our partners, has been recognised with this award from the Energy Institute.
"By working closely with our partner organisations, we hope to build on this success to help even more people in the coming winter months."
For more information about the eligibility criteria for Health Through Warmth please visit www.healththroughwarmth.com. If you would like to make a referral, please contact the npower Health Through Warmth team by emailing [email protected]