30% Increase In Postgraduate Applications Despite 'New Depression' in Higher Education
A rapidly increasing number of future high-flying international business professionals are putting their careers on hold to seek expert help and study for an MBA; despite other international business schools experiencing a decline in applications.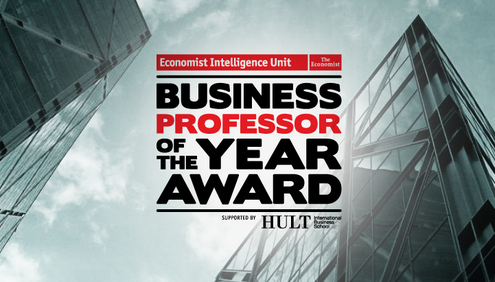 New figures from Hult International Business School show a 30% increase in applicants for its international postgraduate degree programs over the last year.
Hult has five international campuses including Boston, San Francisco, London, Dubai and Shanghai, in addition to a rotation center in São Paulo. The world renowned school encourages campus rotation as part of the MBA program in order to expose students to the world's leading economies and to provide students with on-the-ground knowledge of doing business in international markets.
As the global business arena becomes tougher to negotiate, Hult International Business School is bucking the downward trend as more students are applying for an MBA, with 80% of applicants seeking international exposure during their studies.
The figures also showed that after graduating in 2011, 59% of postgraduates choose to work in new countries. As the global business market becomes more challenging and competitive, the campus rotation programme allows students to study abroad and provides them with exposure to global business professors who can better prepare students to hit the ground running after they graduate, with the cultural understanding and international business credentials to work in new and emerging markets.
In response to this trend, The Economist Intelligence Unit (EIU), supported by Hult International Business School, has recently launched the inaugural Business Professor of the Year Award with a USD 100,000 prize – the highest distinction for business teaching.
The award aims to recognise the world's best business professors who have supported, challenged and inspired students in business education. So far, alumni and students have nominated business professors from over 20 countries, as MBA students all over the world are recognising those business professors who have propelled them into a successful career path.
The nominations for the Business Professor of the Year will close on Friday 19th October 2012, and be followed by an official voting period running from Tuesday 22nd October until Friday 23rd November.
The final stage will be a live teach-off event held on 14th March 2012 at Hult International Business School in London, where the Business Professor of the Year will be announced and awarded with the highest distinction for business teaching and a USD100,000 prize.
Adrian Wooldridge, Management Editor, The Economist comments: "The EIU are delighted to recognise the professors that have made a significant difference to student's educational success, by acting as role models to better prepare them for today's challenging working environment."
President Dr. Stephen Hodges, Hult International Business School said: "The Business Professor of the Year Award has been created to recognise those professors that have brought 21st century teaching methods to global business students, and provided them with the international business credentials for a successful career across different continents."
More information can be found at: www.businessprofessoraward.com