Castrol EDGE Presents Ronaldo Live:
The first footballing challenge of its kind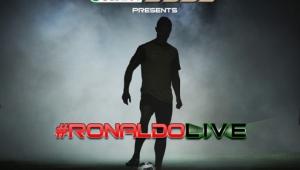 Fans from around the globe use social media to take on Real Madrid star in skills test
Real Madrid and Portugal football superstar Cristiano Ronaldo has taken part in a unique challenge which saw his skills put to the test by football fans across the globe via social media.
Presented by Castrol EDGE, Castrol's strongest oil yet, #RonaldoLIVE was an interactive football challenge streamed live through Facebook from a state-of-the-art testing facility in Madrid.
In the test, inspired by Ronaldo and Castrol EDGE's Twitter followers, Ronaldo faced a barrage of footballs fired at him from chutes suspended above his head. As each ball was released, he had to receive, control and shoot each ball into one of four goals that surrounded him before the next ball was released.
During the live broadcast, people from six of the seven continents were participating, with only Antarctica absent. Over 170 countries were represented among the viewers from Mongolia to Madagascar and Luxembourg to Lesotho all vying to take on Ronaldo live.
The test was streamed live via both the Castrol EDGE and Cristiano Ronaldo Facebook pages, with fans encouraged to register for their opportunity to take part in the action. Fans who registered were randomly selected to choose Ronaldo's target and decide which goal he had to shoot into.
The challenge took place to mark the free release on iTunes of Castrol EDGE's award-winning documentary: Ronaldo Tested to the Limit. In the programme which was broadcast globally last year, the Real Madrid star showcased his speed, agility and footballing brain in a series of captivating challenges in the most scientific examination of a player ever undertaken.