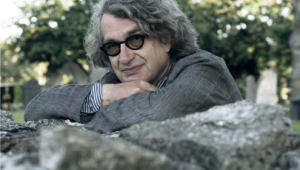 Throughout the brand?s rich history, Montblanc has been committed to celebrating true craftsmanship and the greatest artistic talent. Its recent partnership with acclaimed film director Wim Wenders on "The Beauty of a Second" Montblanc?s short film competition is testament to this commitment.
The Montblanc Nicolas Rieussec watch was launched in October 2011 to celebrate the 190th anniversary of the invention of the chronograph by Nicolas Rieussec – the revolutionary instrument that succeeded in measuring time to an accuracy of a fifth of a second – this short film contest chaired by Wim Wenders, invited amateurs and professionals to submit a second-long tribute to this small unit of time online at www.montblanc-onesecond.com.
"The Beauty of a Second" contest not only underlines Montblanc?s commitment to supporting creative talent and its continuous development, but is also a tribute to the inventor of the first chronograph. With its invention, Nicolas Rieussec created a device that would quickly become an indispensable standard of excellence to scientists and professionals in all fields. He used an ink chronograph of his own invention that marked elapsed time with a dot of ink on a rotating disc, without interrupting its movement. The Montblanc Nicolas Rieussec Chronograph, as a tribute to the inventor of the first chronograph, takes the essence of his revolutionary device from 1821, the rotating disc technique, giving the timepiece its truly distinctive appeal.