Dewar's Scottish Whisky announces 3-year partnership with TED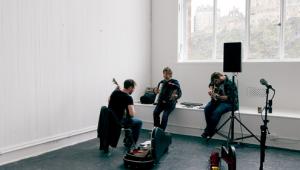 Following a successful collaboration with TED in 2011 at TED Global and 2012 at TED Long Beach, Dewar's are proud to announce a 3-year partnership with TED, launching at this year's TED Global conference in Edinburgh, Scotland.
During the week of TED Global in Edinburgh from 25th-29th June, Dewar's will be bringing together a unique collection of artists: acclaimed English duo Slow Club, Scottish singer songwriter and Mercury Prize nominee King Creosote, Indian folk rocker The Raghu Dixit Project, Ziggy Campbell from Scottish band FOUND, The Pictish Trail and Suhail Yusuf Khan from Advaita. Together, the artists will create an eclectic album entitled 'The Dewarist Sessions, part 1′ over the course of the week.