npower has 'Grand Designs' on saving energy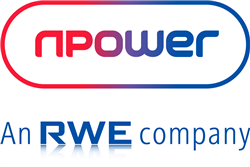 Consumers looking to take control of their energy costs will be able to get the latest energy efficiency advice from npower at this year's Grand Designs Live.
Visitors to Grand Designs Live will be able to meet with npower's energy experts, receive energy efficiency advice, discuss what renewable technologies are available to them and sign up to receive more information about the Government's new Green Deal initiative, as it progresses.
npower is inviting visitors to their stand to learn more about how to create a warmer home, including how the Green Deal might help them to achieve this. The aim of Green Deal is to revolutionise the energy efficiency of British properties and reduce carbon emissions. With the Green Deal, households will be able to receive finance to help pay for energy efficiency improvements – such as loft, cavity or solid wall insulation. Instead of potentially large up front costs, which can be a massive barrier to many consumers, the Green Deal provides a 'pay as you save' mechanism allowing you to pay the cost back in instalments through your electricity bill. Consumers can take comfort in the knowledge that, in principle, the cost you pay back is limited to be, on average, less than the savings you make on your bills – the so called 'Golden Rule'.
Visitor's who sign up to receive more information about the Green Deal and request an Energy Performance Certificate (EPC) for their home from npower, will automatically be entered into a free prize draw for up to £5,000 worth of energy efficiency improvements.
David Titterton, npower's Director of Green Deal Delivery and Obligations said:
"Saving energy for consumers is key to running a successful energy services business. There are significant changes to government legislation taking place which, in principle, should make access to key energy saving improvements easier for everyone. The Green Deal is a fundamental shift in the way that people can finance energy efficiency improvements for their home.
"While the final details are still being worked on, we want to encourage as many people as possible to find out more about the Green Deal and energy efficiency. So why not come down to Grand Designs and visit us at our stand"
Grand Designs Live is taking place on 12th – 14th October at the NEC and is the UK's leading home show. The event will have over 500 exhibitors, across six different sections, covering interiors, gardens, home improvement, renovations and technology. Visit npower on stand B550.