Spa Fabulous Organics
Complexion Perfection Facial
10 Aug 12
Discover beautiful skin with Spa Fabulous Organics Complexion Perfection Facial.   Focused on providing instant and long lasting results it combines Spa Fabulous Organics skin specific facials with vacuum suction for the ultimate in luxury skin improvement.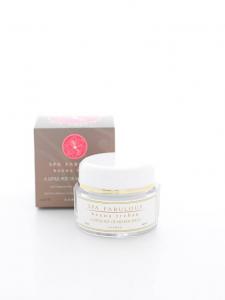 Using Spa Fabulous Organics products throughout to deliver exceptional results this non-evasive personalised treatment will improve circulation, stimulating the skins natural function while gently removing dead cells to reveal a rejuvenated, youthful and energised appearance.
Neena Trehan, founder refused to compromise on the quality of her ingredients and only uses the finest organic oils, vitamins and minerals with no parabens, sulphates, petrochemicals, carcinogens, artificial colours or fragrances in all Spa Fabulous Products.
Following this super nourishing facial, using 100% natural ingredients the vacuum suction treatment is applied to the skin surface to stimulate from within, while gently removing toxins causing lift and reduced fine lines.
Spa Fabulous Organics Complexion Perfection Facial is a simple and effective way to beautiful, healthy, flawless skin.