The Budget Bang & Olufsen
With Quality Equipment For You!
Launch of the new Playmaker from Bang and Olufsen
     30 Aug 12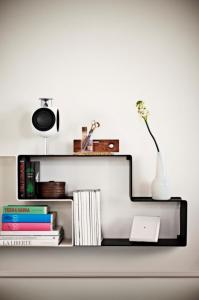 A Bang & Olufsen sound system in your apartment, house or business means you have arrived. The Danish company's products are famous for their price tags as much as for their designs, but Bang & Olufsen's new flagship showroom in Church Road, Hove which is the largest on the South Coast of England is seeking  to broaden the brand's appeal with a less expensive range with the B & O Play and the Launch of the new Playmaker which gives music lovers the best of both worlds: outstanding audio quality from Bang & Olufsen's extensive  range of premium active loudspeakers and one touch access to digital music collections without the wires.
The Playmaker lifts digital music into rich aural panoramas that reveal even more of your favourite music on Bang & Olufsen loudspeakers.
Playmaker is ideal for homes where people enjoy different kinds of music in different ways. Everyone in the family can stream from their own phone or other device. Volume and mute can be controlled either by the handheld device, by the Bang & Olufsen remote control or on Playmaker itself.
As easy to set up as it is to use, Playmaker connects to a wireless network in just seconds. Also the Playmaker comes FREE when you buy a pair of "BeoLab 3″ speakers from the Hove branch of Bang & Olufsen.
Mike Sparkes, the Owner of the Hove Showroom said," Since the introduction of the B & O Play range and the Playmaker, it has opened us up to a new demographic  with bringing in new customers and this is most welcome for our clients  here in Brighton & Hove and Sussex."
Also once a month, Mike is giving away a pair of the Form 2 headphones to one lucky winner from any new customers registering on the promotional Bang & Olufsen of Brighton & Hove website promoting these fantastic new headphones colours.
For more information on the Form 2 Headphones, the Bang & Olufsen Audio Visual System and the new B & O Play range, call Mike Sparkes on 01273 205448 or checkout www.bang-olufsen.com/brighton-hove