Award-winning Tracy Beaker Returns
is back on CBBC in an action-packed third and final series.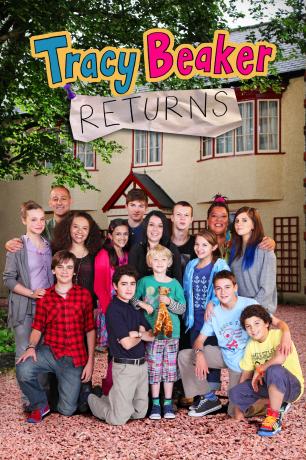 The 13-part drama (13×30 minutes), devised by multi-award-winning children's author Dame Jacqueline Wilson and the drama team at CBBC, features heroine Tracy Beaker (Dani Harmer) as she attempts to juggle life as an ex-resident of The Dumping Ground with her new responsibilities as one of the care-workers.
This time around, new characters arrive and there are some goodbyes as others leave.  Tracy is growing up into an experienced care-worker; with courage, tenacity and a bit less of a tendency to leap before she looks, she continues to deal with the mischief, mayhem and the emotionally draining personal and social issues confronting her charges in her own inimitable fashion. Will she finally mature into a young woman ready to fly the nest and start her own life independent of the Dumping Ground?
Starring Dani Harmer as Tracy Beaker, Connor Byrne as Mike, Kay Purcell as Gina and Lisa Coleman as Cam.
Tracy Beaker Returns is a CBBC Production, series produced by Gina Cronk and executive produced by Josephine Ward.